Deck the halls and celebrate Christmas in style! Here's some advice and tips for holding a Christmas dinner or party that your guests will surely love.
Invitations
If you're planning a Christmas get-together, you could send invitations that are both an invite and a Christmas Card. Try to find invites that are festive for the season, or make your own.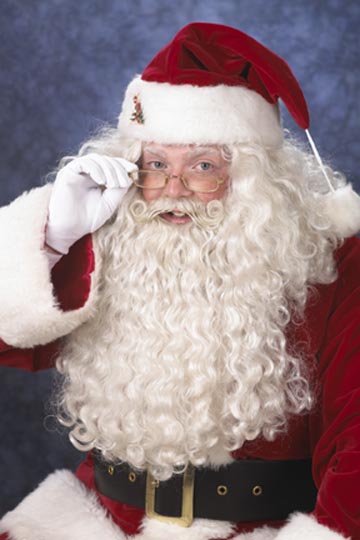 If you're planning a fun Christmas party and want to design your own invitation, look around the internet for outrageous pictures of Santa Claus.
He's such an iconic figure that you shouldn't have trouble finding something fun for the invitation.
Costume Suggestions
If you're planning a Christmas party with friends, there are many costumes that are fun for the night. For less obvious costumes during Xmas you could dress as Scrooge or even the ghost of Marley from A Christmas Carol.
Other costumes can include fun characters like that Yule time thief, the Grinch! Reindeer, elves, carol singers… there are many costumes to consider.
Santa will obviously be a popular costume, but why not give it a twist by putting a spin on the traditional costume. Be a Biker Santa, or a Punk Santa! Go with the weather and dress as a Bush Santa in stubbies shorts and a singlet. There are many ways to have fun with this costume.
Decorations
Decorate the house with traditional Xmas fare such as tinsel and Christmas Lights. Check with a local florist to see if you can find Mistletoe and Holly.
Use balloons and streamers in the Xmas colours of bright green and red. You could use red balloons and tape them to large Mistletoe leaves made of cardboard and green paint, for extra fun.
Treat the day as you would normally and set out a Christmas tree, presents, bon-bons and Christmas crackers.
Set out a food table with a bright green tablecloth and decorate it by scattering dried coconut about the food bowls and plates to make your own snow.
Many families will often decorate their entire home and garden in Christmas lights in December. Displays of Christmas lights are so intricate in some areas that simple streets become tourist spots during Xmas time.
Make the home a festive sight for both yourself and neighbours.
Most importantly for Christmas decorations, don't forget the tree!
Food Suggestions
Try serving classic Christmas food such as roasted turkey or chicken, baked potatoes and vegetables. Make the day as much of a feast as you would during December.
Serve up a large punch bowl full of warm Eggnog for your family and guests. A Christmas pudding is always a favourite.
Because the Australian Christmas falls in summer, many families prefer to serve meals more suited for warm weather.
If you'd rather a summer meal, try serving a large platter of cold meats and cheese. Salads are also perfect for a warm Xmas day.
Crayfish is a great substitute for a turkey or chicken, if you're looking to celebrate with a formal meal.
Many people also choose to purchase a hamper for their Christmas celebrations. There are numerous companies that offer a simple payment plan throughout the year so that a large hamper is delivered for Christmas with everything you could need.