Castaway the boredom by having a fun Survivor Party. Here's some advice and tips for holding a party that your guests will surely love.
This party can be fun whether you base it on a general desert island or on the Survivor TV series.
Survivor TV Theme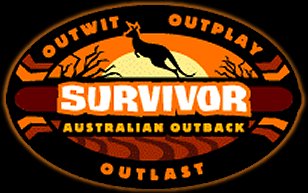 Make the day fun and interesting by holding contests through out the day like the television show. Find out how many people are coming beforehand and decide what the teams should be.
Try and make up fun exotic names for each team. You can also make up a name for the house itself, naming it after an island.
You could have Couples vs Couples, Men vs Women, or simply have the people form different teams. A fun way to decide is to nominate colours for each team and have the guests draw pieces of coloured paper from a box.
Make up armbands or headbands according to the colours of each team.
Voting people out won't make any of the guests happy, so instead you can make up a scoreboard for the day and award points to the teams as they complete different tasks.
For Immunity Tasks, use the games listed further blow for some of the activities.
Invitations
Send invitations that are written on worn, tattered paper. You can give paper a weathered look by soaking it in tea and tearing the edges.
Place the invitations inside old wine bottles for a castaway look. You could have fun by leaving them at the doorsteps of your friends.
Costume Suggestions
Wear tattered and worn clothing to look like an island castaway. Try and find old clothes that you can tear at the hems or sleeves.
Buying old clothes from an opportunity shop might be a good idea. You can even buy an old pair of shoes and give them a torn weathered look.
Smudge makeup on your cheeks for a dirty, lost look. Add twigs to your hair and have bare feet.
Decorations
Mark a large S.O.S on the lawn using rocks or large branches.
Lighten up the yard by using kerosene lamps on bamboo poles. You might find lamps like this at a garden supplies store.
Give the house an exotic island look by hanging fake vines from wall to wall using twisted green crepe paper.
Set a tropical look by decorating the house in bright big flowers and leaves. You could maybe use real flowers bought from a florist.
You can also try making large flowers and leaves using crepe paper and cardboard. Make cutouts of coconut trees to put along the walls.
Decorate chairs by adding bamboo to the backs of them for an exotic touch. You can give the same look to tables by covering them with a bamboo blind.
Food Suggestions
Have food set out in parcels that the guests have to find before eating. Don't make them too hard to find or they'll get hungry!
Serve tropical food like large fruit platters using banana, berries, mangos, pineapple and other luscious fruit. Spice up a fruit salad by adding thick coconut shavings to it.
Make a large punch for the guests to drink. Add large chunks of pineapple and other fruit. You can decorate the punch bowl by surrounding it with leaves and flowers.
Serve food on large banana leaves instead of plates.
Try to serve drinks in halved coconut shells. Or you could even use pineapples with the centres hollowed out. Add bright bendy straws and cocktail umbrellas to add to the look.
Games & Activities
Make sure you set the rules before each game and nominate someone as referee. It's a good idea to have a stopwatch handy and maybe even a whistle, to make the games more exciting.
Make an obstacle course for the day using hula-hoops for people to step through, a box of Styrofoam where they must find a rag in team colours, etc. There are many ideas that can be used and all of them will be fun – it's the guests who make it exciting!
Relay races such as a three-legged race can also be fun. Egg and spoon races are also a good idea.
Team Treasure Hunt:
Hide objects about the house or yard that are the colour of the teams. Try and hide several objects for each colour, at least three preferably.
Have the teams search for all the items of their team colour and see which team finds them first.
This game can be more fun if you have a written clue for each object, with the clue hinting at where to find the next treasure.
Tug of War:
Prepare rope by cutting a long length for each team that will be playing on the day and tie the pieces of rope together so that they are knotted in the centre. Add a small flag to the centre that hangs down to the ground.
Make a large sheet of cardboard that has a section for each team colour, a square in each corner for four colours for example.
When the whistle blows have each team pull at their side of the rope and try to get the flag across their colour upon the mat.
Nominate a length of time that the team has to hold the flag over their colour for – 5 or 10 seconds for example.
Have the referee count the seconds when the flag is pulled over one of the colours on the mat.
For inspiration try using the following films and themes:
Survivor
Castaway
Gilligan's Island