Boogie on down for a 70's Disco Party or bump hips with a funky Abba Party! Here's some advice and tips for holding a party that your guests will surely love.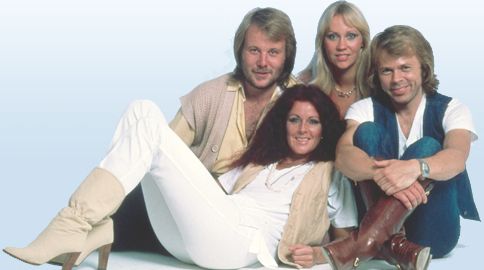 The 70's are renowned for being everything from fun and wild to tacky and hilariously tragic. The Seventies have a great deal of nostalgic value and are perfect for a costume themed party.
Abba was one of the great icons of the 70's so you could have an Abba themed party. Abba inspires not only great costumes but also great music that everyone loves – even if they deny it!
Costume Suggestions
Costumes for the 70's can be fun, colourful and not to mention Daggy!
An Abba look is as simple as wearing a white suit or dress and finding the appropriate wig – for both the guys and the girls! Find as many Abba film clips as you can to get inspiration for you costume.
A long wig would be perfect for a Seventies party. Moustaches and beards were also popular during this decade. Grow one out for the party or find a fake one from a costume store.
For clothes, use familiar favourites like Safari Suits, Bellbottom Flares, and jackets with tassels on the sleeves, suede and crushed velvet.
A 70's style costume can be as simple as wearing a tracksuit and a headband. You could wear a Caftan or a Muumuu dress for a casual but daggy look. Clogs, platform shoes and Converse sneakers are perfect footwear for the night.
Decorations
Make your own Disco floor by taking large sheets of cardboard and taping them together. Try to use as many bright colours as you can, setting them out in squares.
Try a party supplies shop to see if you can find a disco Mirror Ball to hang from the ceiling.
Give the house a 70's feel by using large colourful rugs and draping them over the couches and furniture. Add to the look with bold vases and bowls. For a tacky Seventies look, you could even cover the couch in plastic sheeting.
You could try an opportunity or thrift shop to find old framed prints. See if you can get hold of classic pictures like J. Bragolin's infamous "Crying Boy" paintings or even an old crushed velvet black light picture.
Use bold clashing colours that were favourites of the 70's, such as orange and lime-green, yellow and brown, and other mismatched colours.
For a fun, cheeky touch, leave a bowl on a coffee table and fill it with plastic keys bought at a toy store. Make it reminiscent of the infamous Key Parties of the 70's.
Food Suggestions
Fondue was all the rage during the 70's. Try to find a fondue set and serve a cheese fondue or melted chocolate for the guests.
Cooking was at the height of its popularity in the 70's. Find an old cookbook and follow the recipes. Many of them might seem dated but they'll also bring back memories for a lot of guests.
Serve food that was popular in this decade like quiche, meatballs, casseroles, skewers and other classic meals.
Bean Bag Gummies
Take marshmallows and flatten them a little before cutting a small groove from the top of each one.
Using a small drop of icing, fix a Gummie Bear on top so it looks like it's sitting on a beanbag.
Lava Lamp jelly
Make Lava Lamp Jelly for the party by setting it in long tall glasses. Set the jelly in the glasses in stages – fill it a third of the way for example and add marshmallows.
When the jelly has set, fill it another third of the way, adding more marshmallows, and so on.
When the glass is full and the jelly is set, it will look like a Lava Lamp, full of marshmallow bubbles.
Games & Activities
Have a disco style dance-off and play some of the great favourites from the 70's.
Play cheeky games that were favourites of this era like Twister, Spin the Bottle and other popular party games.
Also see Glam Rock Party
For inspiration try using the following films and themes:
Abba
Muriel's Wedding
Kool & The Gang
Bee Gees
Daddy Cool
George Clinton & Parliament
Bootsy Collins
Saturday Night Fever
Staying Alive
Xanadu
Boogie Nights
Easy Rider
Studio 54
Disco
Key Parties
The Ice Storm
The Big Chill
That 70's Show
Welcome Back Kotter
Robin's Nest
Bless This House