Party Ideas for KIDS
Every mum and dad wants to throw the very best party, and we're here to help.
OK, to help you throw the best party we've broken them into age groups.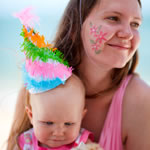 Party | 1st Birthday
Now before we tell you about throwing a party for your childs first birthday, keep in mind the party is really for the parents, family and friends not the child. At one year of age, the child is simply too young to understand or know what is really going on.
So, planning the party largely revolves around the grown-ups. Yes, you can have a themed party, but don't get carried away thinking your baby will love it. Yes, a lot of web sites explain in detail about 'themed' 1st birthday parties, but lets face it, how many of you remember your first birthday party?
Respect your family and friends, throw a party that celebrates your childs first year, but at the same time make sure its fun and enjoyable for everyone attending.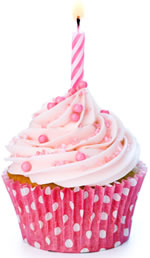 Party | 2 - 5 Years
At this age, they are only just walking and still more into colour and sound than much else.
OK, click here to view our 2-5 Year Old Party Guide
Party | 6 - 10 Years
Finally the kids are old enough to start enjoying themselves. Children at this age want a fun party that they can invite their friends to, and no-one is bored.
Consider whether to throw the party at home with lots of decorations, food and party games, or go to a themed party venue where they do it all for you.
OK, click here to view our 6-10 Year Old Party Guide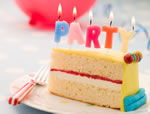 Party | 11 - 12 Years
At this age, they are a little too old for a 'kids party' but too young for a teenage party (12-18), so its really up to you.
You either go back to 6-10 Years Old or up to 13-18 Years old, or stick to a fund celebration at home.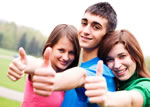 Party | 13 - 18 Years
Is she really 13 years old? Gee, they grow up fast, and so do the parties. Fortunately, the number of guests will be less, but the type of party will be more complicated and expensive. Get ready for teens..
OK, click here to view our 12-18 Year Old Party Guide