Divorce Party Ideas
Divorce parties are quickly becoming a popular way for the newly-single to mark the end of one life and the beginning of another.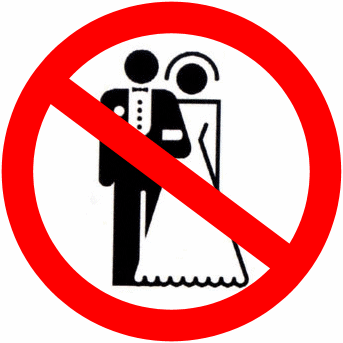 According to author of "The Divorce Party Planner*" Christine Gallagher, a Divorce Party is a way to mark the end of the pain and suffering that comes with divorce.
Therefore, its important for YOU to choose a party that fits your personality and how you feel. Whether it's an organised event with printed invitations or a casual night with a few close friends, make sure it's a reflection of YOU.
Anything goes in this party frontier, from an all-out bash to a girls' night out. You might play games, witness ceremonies, or even see the ex. There are no rules here--just a focus on moving on. What about a ceremony to burn remnants of married life, reclaim maiden names, dart throwing, voodoo dolls and pinata smashing.
Remember, some people will not know how to conduct themselves at a divorce party. Make sure they know you're doing something positive for yourself.
Who to invite
If you are going to send invitations, be specific about 'who' is invited. If you are inviting a girlfriend who is married, then make it clear whether the husband is invited or not.
History shows women only invite women, and men only invite men.. but you are free to invite who you like. Avoid work colleagues as you will probably get drunk and wont want them to see you drunk.
Do not include your children at your divorce party, even if they're adults. Negative comments about your ex can put them in an awkward position. The exception may be a divorce ceremony where both parents are present.
Only ever consider inviting the EX, if you are on very (very) good talking terms. Dont be surprised if it falls flat if you only invite them for a laugh.
Divorce Party Themes
Divorce parties are all about shedding the past and celebrating the future. Your party can reflect that in the theme you choose. Themes might promote bonding with your friends or your newfound independence and empowerment.
Survivor Party - surviving a shipwrecked marriage
Lemon Party - when life gives you lemons
Love Party - they still have volumes of love in their life
Divorce Party Ideas
Movie marathon, game night, cocktails tasting, costume party or singles rave. Obscenely decorated cakes. Lots of stories. A reasonable amount of alcohol consumption. Burning of the marriage license
Divorce Party Music
Create a "divorce mix" of break-up songs like "I Will Survive" and "Hit the Road Jack," and play a continuous loop of movies from "The First Wives Club", "The Break-up", "Le Divorce", "War of the Roses", "Waiting to Exhale".
Help! I'm Going to a Divorce Party.
You're going to a divorce party and want to know what to do.. Take a gift or card, something lighthearted. Go with the flow and be supportive. Let the honoree dictate the mood. Divorce parties offer one last chance to vent about the ex before moving on, but don't be the one to start it. Make sure the honoree gets home okay. Consider being the designated driver or have the number of a taxi service on-hand.
Testimonials
"My divorce party brought much needed closure to a horrible time in my life. It helped me turn the corner and start living again."
Rhoda
"After my divorce, I was bad-tempered and slightly crazy for months. My divorce party was cathartic. I finally let go of all the anger, sadness and regret. It marked the end of a difficult chaotic time."
Rick
"My husband ran off with his high school sweetheart, leaving me shattered. My sister threw me a divorce party and invited lots of single men. I found out there is life after divorce."
Janet
"After I finally left my violent husband, my friends threw me a party (invitations and all!) in a restaurant to celebrate. I felt happy and relieved that the nightmare was over."
Trish
"The highlight of my divorce party was burning my ex's hunting trophies. It was primitive and extreme, but it shook me out of my depression and helped me move on."
Sasha
"My divorce was long and painful. After two years of lawyer hell, I got the divorce decree, placed it in the center of my mantelpiece, and threw a blowout party for all the friends who'd stood by me."
Henry
"The Divorce Party Planner is a fun read and is packed with practical advice. I recommend it as the perfect gift for newly divorced friends."
Sandy
* You can buy The Divorce Party Planner online at www.divorcepartyplanner.com although it appears to be USA delivery only.
Tags: divorce party ideas divorse party ideas